Starting with or upgrading to SD-WAN can provide major benefits, especially for retailers managing multiple remote locations. Lower costs and easier maintenance are among the best-known perks of making the switch. But what many retailers don't realize is that not all SD-WAN appliances are created equal. When evaluating which SD-WAN system is best for your organization, start with these questions.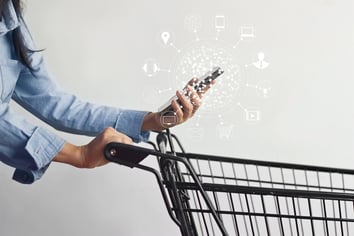 1. Can We Leverage Lower Cost Circuits?

One of the advantages of SD-WAN is that it can reduce network maintenance and equipment costs. At Trextel, we work with the VeloCloud SD-WAN system because its robust architecture allows you to leverage lower cost circuits while simultaneously improving the stability of your network. VeloCloud SD-WAN makes inherently unstable circuits, like DSL, perform better, meaning you can choose these lower cost options without compromising network performance.
2. Does It Make Policy Changes Easy?

The VeloCloud SD-WAN makes it easy and cheap to make policy changes across your network. Instead of updating policies at each site individually, everything can be managed from within VeloCloud Orchestrator (VCO), the central point for management and control of the network. VCO provides control and visibility of edge devices, gateways, circuits, and applications across all locations simultaneously. Using the VCO, IT professionals can make even enterprise-wide policy changes in minutes.
3. How Much Access Does it Have to Cloud-Based Partner Services?

VeloCloud SD-WAN helps retailers reduce costs by providing access to partner services including Symantec™ and Zscaler™, which eliminates the need for multiple purpose-built devices on your premises, and further increases the flexibility of your system.
4. Will It Improve Security?

VeloCloud SD-WAN encrypts data in real time across all your locations, applications, and devices, effectively laying an extra "tunnel" of protection over all of your data. This means that managing security and issuing security updates can be done easily from a central location, reducing time and cost associated with it, and improving the resilience of your overall security.
5. How Does the SD-WAN Route Traffic Between Interfaces?

Most SD-WAN solutions route traffic on a per-flow basis. What this means in practice is that even when your system is set up with failover, a circuit failure will result in disruption and the loss of in-session data. With VeloCloud, traffic is routed on a per-packet basis, and the technology constantly monitors packet loss, latency, and jitter. Based on a combination of policy and network conditions, it steers traffic on a sub-second basis to the best interface, circuit, and tunnel available. As a result, failures within the system rarely result in even a small disruption to users or your store's operations.

Rolling out SD-WAN to stores is a smart choice for most retailers, and VeloCloud is the right system. We'd love to help you with your deployment. Contact us today.