SD-WAN enables businesses to cost-effectively shape their network traffic and drive WAN performance. In many cases, it provides faster performance and greater flexibility than a hardware defined WAN. But you'll still have to integrate it into your existing support process and manage LAN and WAN availability.
To do this effectively, you must tackle 2 big SD-WAN challenges: Network visibility, and issue management.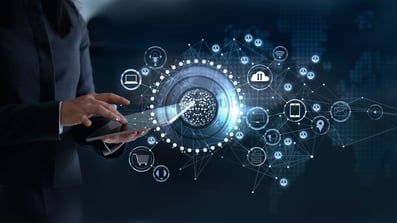 Network Visibility

Effective network management requires visibility. Network managers need to know when an issue occurs, before the end user calls. Event notification is critical to isolating and resolving network related problems. Managers also need visibility into non-SD-WAN devices and services such as switching, wireless extenders, and carrier connections. This visibility isn't always built into the SD-WAN.
Issue Management

SD-WAN solutions can lack the capability to track recurring issues and proactively identify potential down events such as failing network devices or bouncing circuits. Proactive monitoring and reporting will enhance availability for a large multi-site SD-WAN, but this requires a robust network monitoring system.
The Solution: Network Monitoring Systems

Network monitoring systems make SD-WAN easier to support by providing both the visibility and the issue management you need. They complement SD-WAN architectures with five critical functions.
Seamless Integration. Automated service/device discovery for new onboarding and ongoing changes. API integration with orchestration systems and Service Provider for "single pane of glass" management.
Site Health. Monitoring across links and multi-product support enables visibility of an entire site such as LAN Switches, other routers, etc.
Enhanced Issue Management. Alarm and ticketing in critical areas such as link issues. Incident tracking, chronic issue detection, and proactive notifications.
Historical Reporting. Trending for quality, performance, and availability.
Performance Impact. Visibility into how performance is affecting a site, plus performance issues alerting.
With a Network Monitoring System in place, you get all of the advantages of your SD-WAN with all of the visibility and issues management functions you need.
Trextel's Network Monitoring Systems monitor and manage more than 30,000 endpoints through its Atlanta NOC. In the course of delivering our extensive support services, our SD-WAN and network management specialists have developed field-tested best practices that we apply to every engagement. We'd love to discuss those best practices with you today.