Managing the daily challenges of multiple, remote locations and technologies can be daunting. Our customers rely on us to manage every aspect of their complex, multi-vendor environments. It requires vigilance and expertise to support their broad needs for converged voice, data, video, surveillance, point of sale and digital signage. We essentially keep every plate spinning perfectly without a wobble. And when customers need to add another plate – aka store or location – Trextel is there to ensure its done right.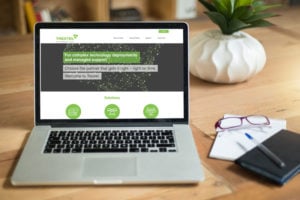 We've learned a thing or two in the process, and we would like to share some of that with you in this blog. If you are an IT or operations executive, you'll enjoy the topics we have planned. Some of our upcoming blog topics include How To guides, customer use cases, tips for driving success and reflections where the industry is heading.
If you want to find out how you can help your organization grow, expand and capture market share, make sure you subscribe to our blog.
We look forward to hearing from you along the way also. Let us know what you'd like to hear from us.
Let's get the conversation started.
Don't miss our upcoming blog that covers how the world's largest rental car company - with 6000 sites in the US and Canada - deployed Cisco routers, switches and wireless APs across 6,000 sites. Subscribe to our blog.