Most companies understand the importance of an effective business continuity/disaster recovery (BC/DR) plan for mitigating the risk of catastrophic losses and downtime. Unfortunately, if your business operates in multiple locations, your BC/DR plan probably contains significant gaps that are exposing your business to unnecessary risk.
Traditional BC/DR plans focus primarily on backup and restoration of mission critical data and applications. They define the company's tolerances for downtime and data loss, and establish recovery time objectives (RTO) and recovery point objectives (RPO). Even with the advent of cloud-based recovery solutions, the focus remains on data center applications.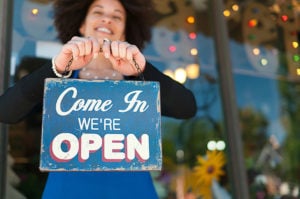 These strategies often fail to accurately assess the business risk and recovery factors for remote locations.
Why the Traditional BC/DR Strategy is Failing Multi-Site Businesses

Remote locations in industries such as quick-service restaurants, retail, financial, and health services are significant revenue generators for their parent companies. Disruptions in connectivity and downtime in localized systems and infrastructure can bring sales and revenue activities to a halt. Even something as simple as a local wiring issue can create significant downtime.
Most BC/DR strategies fail to assess this risk accurately or to address the fact that multi-site businesses and enterprises often lack onsite IT personnel. The technical capabilities of local staff can vary significantly from site to site. These factors can make it difficult and time-consuming to get a location back online after a business disruption or a down event.
The Missing Piece in Your BC/DR Strategy

Technician as a Service (TaaS) is an on-demand support model that addresses this gap in business continuity for remote sites. Technician as a Service support can rapidly deploy skilled technicians on a same day basis to isolate and resolve technology-based outages, and minimize revenue disruption.
The right provider should have a national footprint to aid in speed of delivery and effective BC/DR support. You should expect a consistent, reliable response that puts your locations back in business, and generating revenue, quickly.
Unique from other providers, Trextel will send technicians on site during normal operations to familiarize themselves with each site's technology infrastructure, needs, and configurations. That way, when your site experiences a disruption, your technicians will know how to get you back in business quickly.
Contact us today to talk about how we help companies like yours build better resilience into their business model.